Write for Us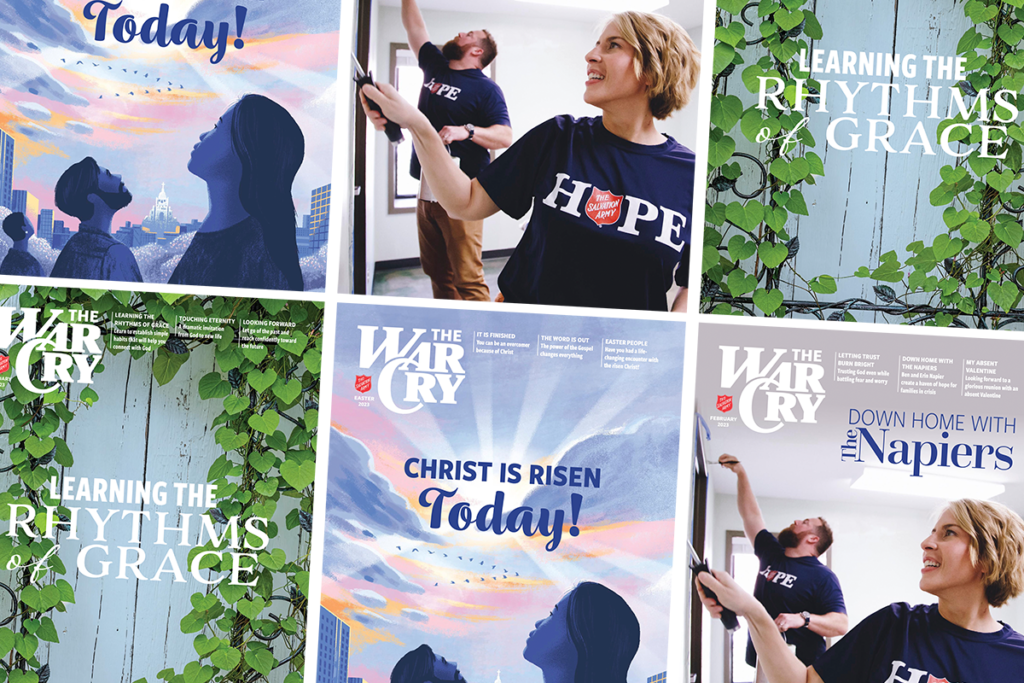 The War Cry represents the Army's mission through news, profiles, commentaries and stories. It looks to bring people to Christ, help believers grow in faith and character, and promotes redemptive cultural practices from the perspective of Salvation Army programs, ministries and doctrines. Readership consists of those in and involved with The Salvation Army as well as the general public. It is distributed in bulk to Salvation Army locations for use in ministry, and to individual subscribers. Published 12 times per year, with special issues at Christmas and Easter. The average circulation is 185,000 copies monthly, 1.7 million at Christmas and 1 million at Easter.
HOW TO SUBMIT
Please use our online submission form.
WHAT TO SUBMIT
Articles
Reprints
Photographs (600 dpi)
Single Strip Comics
News
Non-Fiction
Fiction (Limited)
Use New Living Translation
PAYMENT
Payment made at time of acceptance • $0.35 per word for first rights, one-time use articles • $0.15 per word for reprints
SUBJECTS OF INTEREST
Christian Growth
Evangelism
Personal Witness
Mental Health
Salvation Army History
Biblical Principles, such as grace, hope, faith, integrity, perseverance, etc.
Personal Growth, such as authenticity, identity in Christ, leadership, service and volunteerism.
Articles related to the Salvation Army's mission of preaching the Gospel and helping people in need, and articles that portray Salvation Army personnel & programs.
We look for submissions that address contemporary topics and concerns in ways that inspire people to grow in faith.
We welcome well-researched articles that help individuals and families live victoriously within the context of modern life (marriage, parenting, stress, loss, personal growth).
Profiles of people and programs that are making a positive impact for the gospel.
Articles should show by example and by careful research why the given topic, profile, or feature is meaningful for readers and how it can improve their lives.
We welcome submissions on a variety of topics. We have listed some examples of subjects of interest, but submissions are not limited to these themes.
OTHER
Submit articles for a particular theme 60 days prior to the issue date. Please limit these submissions to 800 – 1250 words.
Special Christmas and Easter Holiday editions focus on the meaning of the seasons, and include riveting accounts of spiritual rebirth. Submit 6 months prior to the publication of these issues.
Photos accompanying submissions, where appropriate, make submissions more compelling.
Brief news items and sidebar pieces also accepted. Please limit these submissions to 100 – 400 words.
Response time for approval 3 to 4 weeks
Salvation Army Publications: